Photo Gallery
On September 23, Prof. Meng Joo Er and Prof. Limin Wang made welcome address respectively. On keynote speeches session, Prof. Dongrui Wu (IEEE Fellow), Prof. Guang Ren, Prof. Yongduan Song (IEEE Fellow), Prof. Kay Chen Tan (IEEE Fellow), Prof. Shen Yin (IEEE Fellow) and Prof. Leszek Rutkowski (IEEE Fellow) delivered excellent speeches.
会议于9月23日上午开幕。会议伊始大会联合主席,燕山大学华长春教授主持开幕式,大连海事大学余明裕教授致和燕山大学副校长王利民教授分别开幕辞。在主讲嘉宾环节,大会邀请到6位来自国内外的IEEE会士和专家: IEEE院士伍冬睿教授、宋永端教授、Kay Chen Tan教授、Shen Yin教授、Leszek Rutkowski教授和任光教授分别作了精彩报告。

Moreover the conference was composed of Best Paper Competition, Best Student Papers Competitions, poster session and 3 technical oral sessions, topics covered, for example, Visual Based Image Analysis and Application, Modern Control Technology and Intelligent System Design, Intelligent Image Processing and Computing Methods and so on. Each parallel session went through smoothly and "Best Presentation" award was issued at the dinner banquet.
此次会议丰富多彩,除了主讲嘉宾外,还组织了论文宣讲,海报展示,最佳论文竞赛等活动,为参会的老师、学生、企业技术专家等提供了深入交流的机会。会议组委会通过评比,闭幕式上还进行了颁奖环节,优秀学生论文奖依次揭晓,获奖人均获得证书和奖品的嘉奖。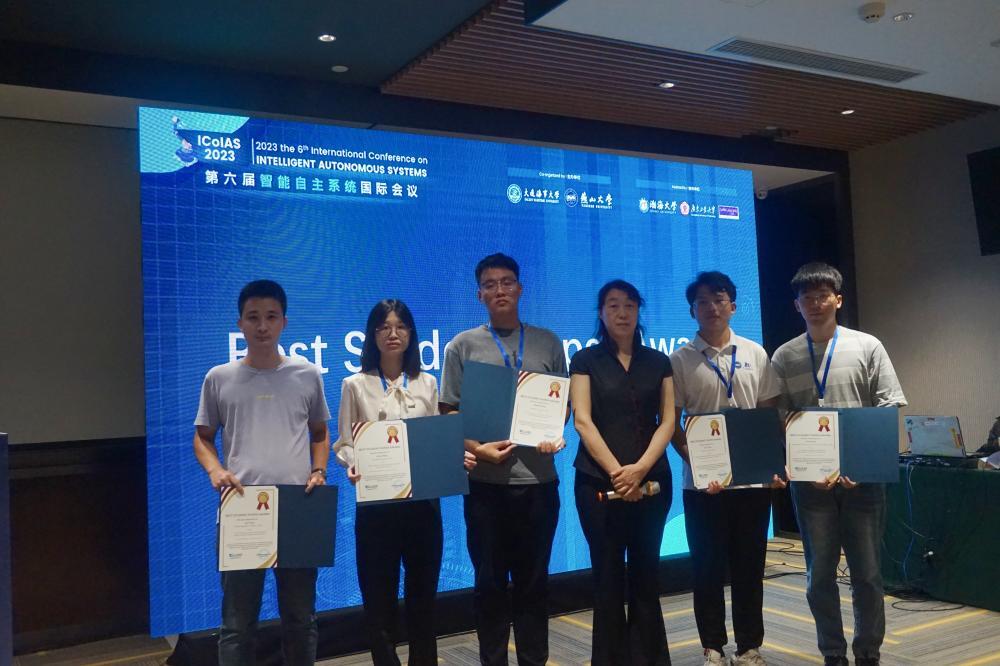 Best Student Paper Awards
AS23-556: Haiyu Wang | AS23-517: Kexin Zhang | AS23-574: Siqi Wang | AS23-554: Yifan Zhang | AS23-569: Yuguang Zhang | AS23-576: Chen Li

Best Paper Awards
AS23-512: Litao Zhu | AS23-513: Zhenyu Song | AS23-565: Yuxiang Wang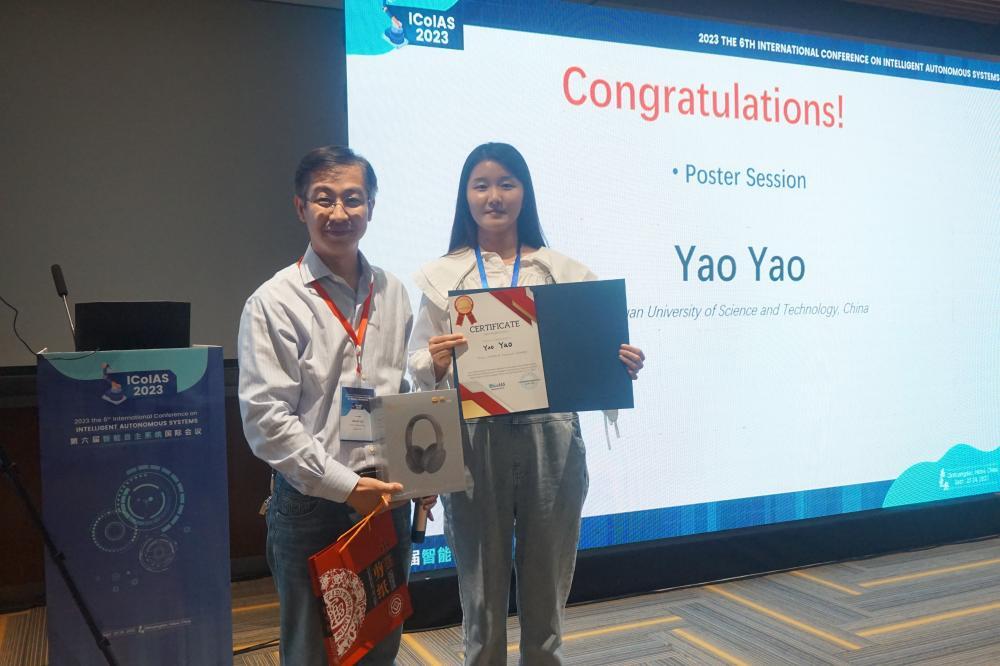 Best Poster Presentation Award
AS23-541: Yao Yao, Taiyuan University of Science and Technology, China

Please download ICoIAS'2023 Photos here